Our Product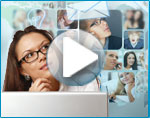 Babylon-Enterprise enables fast and effective one-click access to essential information stored in enterprise systems such as CRM, ERP and organizational portals, and also to external content sources such as dictionaries, Wikipedia etc.
You can also access Babylon Enterprise on the go, keeping you up to date wherever you are.
Our Customers

Hundreds of thousands of users are already enjoying our quick and intuitive tools.